Ted Cruz for U.S. Senator
In the U.S. Senate, Ted has led the fight to repeal Obamacare, to secure the border, and to confirm Justice Neil Gorsuch to the Supreme Court. He has also led the fight to defend life, marriage, the First Amendment, the Second Amendment, and our entire Bill of Rights.
Louie Gohmert for U.S Rep District 1
Louie serves on numerous House committees and subcommittees in the House of Representatives. Specifically, Congressman Gohmert is honored to serve as the Vice Chairman of the House Natural Resources Committee. Texas has a rich supply of natural resources; and, the First District of Texas' economy largely relies on the natural resource based industries of oil, gas, coal, timber, water, as well as some of the best healthcare in the world.
As the 48th Governor of the State of Texas, Greg Abbott continues to build on his long record as a conservative leader who fights to preserve Texas values like faith, family and freedom.
Dan Patrick for Lieutenant Governor
Dan Patrick was elected Lt. Governor of Texas in 2014, winning the general election by almost 20 points, including historic levels of support from Hispanic voters and women.He is an outspoken supporter of law enforcement and, among other things, initiated a program that ensures that every police officer on patrol in Texas has a bullet proof vest that is capable of withstanding a high caliber rifle shot. Lt. Governor Patrick passed the sonogram bill and has championed numerous other measures to support and protect every life in Texas.
Ken Paxton for Attorney General
First elected in 2002 as a State Representative in House District 70, Mr. Paxton served in the Texas House of Representatives for 10 years prior to being elected to represent Texas Senate District 8 in 2012, where he served until being elected Attorney General. SD 8 includes the majority of Collin County and a portion of Dallas County.
Glenn Hagar for Comptroller of Public Accounts
Hegar is focused on his agency's constitutional duties and committed to improving its customer service and transparency. He believes a less-burdensome tax system will foster a better environment for job creation and business expansion, and thus a healthier Texas economy.
George P. Bush for Commissioner of the General Land Office
Reduced the size of government and increased transparency. Filed a lawsuit against the BLM's illegal federal land grab to protect the assets of the schoolchildren of Texas. Fought radical environmentalists and trial lawyers' abuse of the Endangered Species Act.Worked to empower parents to choose the best schools for their children. Stood up for the sanctity of life.Transformed the way the GLO interacts with our veterans; helping more veterans gain access to the services they need.
Sid Miller for Commissioner of Agriculture
After defeating a liberal Democrat incumbent, Sid Miller was consistently ranked as one of the most conservative lawmakers in Texas based upon his voting record during his six terms in the Texas House.He was chosen by his colleagues to serve as Chairman of the House Republican Caucus and was named by the independent Rice University Study as "one of tope three most conservative members of the Texas House." Sid has been endorsed for Agriculture Commissioner by CONSERVATIVE REPUBLICANS OF TEXAS and the YOUNG CONSERVATIVES OF TEXAS.
Trey Blocker for Commissioner of Agriculture
I have worked on Agriculture policy my entire career, and I look forward to using this experience to ensure that our food, fuel and clothing continue to come from Texas. Today, CLDF is continuing to defend conservative values and protect Texans by suing Sanctuary Cities that continue to harbor criminal aliens and defy the ban on Sanctuary Cities passed by the Texas Legislature and signed into law by Governor Abbott.
Christi Craddock for Railroad Commissioner
Christi Craddick is in the forefront of the newest wave of pragmatic conservatives in leadership roles across Texas. Raised in a strong conservative household, retained as legal counsel by prominent Texas firms, and shaped by more than a decade as a trusted political adviser, Christi has set a clear standard of integrity, self-reliance and innovation in her role as Chairman at the Railroad Commission of Texas.
John Devine for Justice, Supreme Court, 4
Justice John Devine was elected to the Supreme Court of Texas in November 2012. He previously served for seven years as judge of the 190th state district court in Harris County and for nine years as an appointed special judge for the Harris County justice of the peace courts.
Jeff Brown for Justice, Supreme Court, 6
In 2013, Justice Jeff Brown was sworn in as a member of the Supreme Court of Texas by Justice Antonin Scalia. A judge for more than 15 years, he has worked at all three levels of the Texas judiciary. Before the Supreme Court, he served six years each on an intermediate court of appeals and as a district judge. Throughout his career, Justice Brown has consistently earned outstanding marks in state and local bar polls. He was named Appellate Judge of the Year in 2010 and won two judge-of-the-year awards while serving on the trial bench.
Dib Waldrip for Judge, Court of Criminal Appeals, 8
Judge Dib Waldrip has provided a strong leadership presence to the district court, and he looks forward to advancing the same degree of courage, integrity and vision to the highest level of the Texas judiciary. Judge Waldrip values faith, family, and community and applies those priorities in all that he does. Judge Waldrip believes strongly in the principle that our nation was founded by men and women who believed that God, not the government, granted all people certain inalienable rights and that it is the justice system's responsibility, by adhering to the United States and Texas Constitutions, to preserve those God-given rights to life, liberty and the pursuit of happiness for every man, woman, and child.
Michelle Slaughter for Judge, Court of Criminal Appeals, 8
Judge Slaughter has disposed of thousands of felony criminal cases and has presided over hundreds of felony criminal jury trials. These cases have ranged from state jail felonies to first-degree felonies and capital murder. Judge Slaughter has rendered punishments ranging from deferred adjudication for first-time offenders capable of rehabilitation to 99 years in prison for repeat offenders and child predators.
Cole Hefner for State Rep District 5
He was elected state representative for House District 5 in May 2016. Prior to being elected to the Texas House of Representatives, Cole served as county commissioner for Upshur County and, while in office, was awarded the Certificate of Appreciation because of his service to veterans. He is a board member of the East Texas Council Regional Review Committee, a position he was appointed to by Governor Rick Perry.
Matt Schaefer for State Rep District 6
He is currently a Lieutenant Commander in the U.S. Navy Reserve and in 2010 he served in Afghanistan near the Iranian border with a provincial reconstruction team. In the private sector, he is self-employed working in real estate and law. He was first elected to the Texas House of Representatives, District 6 in November of 2012 after successfully challenging incumbent Rep. Leo Berman in the Republican primary. Matt serves on the Homeland Security & Public Safety Committee and the Corrections Committee. He is chairman of the Texas Freedom Caucus.
Greg Neeley for Justice, 12th Court Of Appeals District, 3
He was named chief felony prosecutor. Later that year, he left the district attorney's office to enter private practice where for the past 30 years, he handled a diverse caseload of commercial, real estate, personal injury defense, family, criminal and probate litigation throughout East Texas both as a partner in several Longview law firms and for the last 8 years, as a solo practitioner.
Jack Skeen Jr. for District Judge, 241st Judicial District
Skeen previously was a criminal district attorney in Smith County. Prior to taking the bench in November 2003, Skeen served as a Tyler municipal court judge. He has also served as a Smith County assistant district attorney and a City of Tyler attorney. He is a member of the Texas District and County Attorneys Association, the National District Attorneys Association and the Smith County Bar Association. He is director of the board of the Children's Advocacy Center, and the former president of the Smith County Peace Officer's Association.
Robert Wilson for District Judge, 321st Judicial District
A 3rd generation Tylerite, Wilson is a shareholder of the law firm of Wilson, Robertson & Cornelius, P.C. where he has worked since 1998. For the majority of his career, Wilson's practice has focused primarily on family law, representing people involved in divorce, child custody and child support matters as well as modification and adoption proceedings. Prior to joining the law firm, he was a law clerk for Judge William Steger from 1996-98. Wilson is a graduate of Robert E. Lee High School, Washington & Lee University and the Texas Tech School of Law.
Jacob Putman for Criminal District Attorney Smith County
After two years of prosecuting misdemeanors he was promoted to a felony prosecutor position. For 6 years he prosecuted some of Smith County's most serious offenders. He has tried numerous felony cases, including Capital Murder, Murder, Intoxication Manslaughter, Robbery, Sexual Assault, and Child Sexual and Physical Abuse.He has spent the last eight years serving as prosecutor.
Nathaniel Moran for County Judge
Judge Moran currently is the sole principal of The Nathaniel Moran Law Firm, PLLC, through which he serves a select number of clients in addition to performing full-time duties as Smith County Judge. As a small business owner, he understands how to be efficient, cut costs, and operate on a thin margin. He also understands that customer service is of the utmost importance. In County government, the customer is the citizen. And, Judge Moran is adamant that the County operate with that in mind at all times.
Jason Ellis for Judge, County Court-at-Law
Taylor Heaton for Judge, County Court-at-Law, 2
In 2009, he was promoted to the juvenile prosecutions division, where he has remained ever since. As the only Juvenile Prosecutor for Smith County, he has been responsible for the prosecution of all juvenile misdemeanor and felony offenses. He has tried over 75 trials before a jury and conducted the certification hearings of over 40 high-risk juvenile offenders to adult criminal court and the Texas Juvenile Justice Department.
Penny Clarkston for District Clerk
Penny Clarkston has 35+ years' experience in the legal profession as a Legal Administrator/Paralegal and has an extensive background in Civil and Criminal Litigation, Family Law, and Appellate Law. Penny is a Past recipient of the State Bar of Texas Liberty Bell Award and the Smith County Bar Association Pro Bono Award for outstanding service and leadership to the Smith County Pro Bono Project. She is a volunteer and former board member of the East Texas Crisis Center. Penny was a charter member and Past-President of the Tyler Area Association of Legal Professionals."
Karen Phillips for County Clerk
Kelli R. White for County Treasurer
Ms. White is a graduate of Robert E. Lee High School and Stephen F. Austin State University. She is a Certified Investment Officer and is a Past President of the County Treasurers Association of Texas and a board member for the Texas Association of Counties Risk Management Pool.
Cary L. Nix for County Commissioner, 2
Commissioner Nix is a conservative Republican who took office in 2011. He represents Precinct 2, which covers the Southeast portion of Smith County, including the cities of Troup, Arp, Whitehouse and portions of Tyler.
Andy Dunklin for Justice of the Peace, 2
Percent 2 for nine years. Dunklin has just over three years left on his current term. The veteran law enforcement officer and Tyler Junior College alumnus is a retired Texas Department of Public Safety Trooper. He also has a ministry certificate from East Texas Baptist University.
Jon Wayne Johnson for Justice of the Peace, 5
Jon transferred to the U.S. Probation Office for
the Eastern District Texas, serving as a pre-sentence officer in Tyler.
Jon would go on to spend 24 years in this office, including nine years as a unit
supervisor and ten more as the Chief Probation Officer for the Eastern District. During
his tenure as Chief, Jon was selected for multiple national committees within the
Judiciary, and led a number of training seminars at the Federal Law Enforcement
Training Center.
After much prayer and deliberation, Jon has decided to re-affirm his devotion to
Smith County and the Lindale-area, and is seeking the office of Justice of the Peace for
Precinct Five.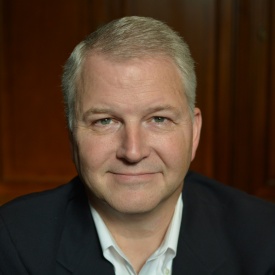 James Dicky for State Chairman
I am also dedicated to upholding our party's principles and will seek to expand our party's efforts even more during the next legislative session. With our amazing network of grassroots activists, issue organizations, clubs, auxiliaries, and Republican elected officials, we will work together to ensure the right to life, liberty, and and the pursuit of happiness for all Texans – for generations to come.